Attorney Tom Goldman speaks on "Christian Business & Ministry Legal Issues"
Editor's Note: This presentation has been postponed due to COVID-19. Once public gatherings resume, we will update our website, membership, and social media with the new date and time for this presentation.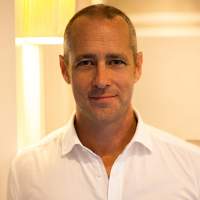 Attorney Tom Goldman, of Goldman Church Law, will speak to the membership of VBCBA on March 26, 2020 on legal issues related to Christian-owned businesses and Christian non-for-profit organizations/ministries.
Is it legal for a Christian business owner to deny providing professional services to a customer based on their lifestyle or beliefs? What leeway does an employer have to hire, or not hire, an applicant based on the lifestyle and beliefs of the applicant?
Does a Christian baker have to bake a wedding cake for a same sex couple?
Can a Christian t-shirt printer choose to not print a t-shirt design that directly conflicts with their faith?
Join us for a power-packed presentation on these topics and come away more informed and prepared. Feel free to download the Powerpoint files for this presentation.