360 BUSINESS CONFERENCE
360 BUSINESS CONFERENCE
Wednesday, October 23rd. 8:30am-11:30am
Being a successful Christian business owner requires exceptional tools and skills.
Providing effective leadership, discipleship, and stewardship are essential to Kingdom success. Dr. Dean Radtke's mandate is to help Pastors and businessmen and women give God a steady compounding return on His investment. "He gave us the greatest leadership manual ever written about the greatest leader who ever lived. Out of that manual He showed me how to coach, teach, train and mentor His leaders with a Scriptural System that when properly applied provides His leaders with a quality life and a highly torqued performance organization". This three-hour conference will include 2 one-hour training sessions led by Dr. Radtke followed by a time for questions and answers.
He has 35 years of senior corporate and ministry leadership and management experience — a lifetime of proven excellence with an exceptional record of results. Dr. Dean R. Radtke is a national and international vision facilitator, ministry and corporate counsel, and strategic planner. He has developed a burden and in-depth understanding of the challenges facing vital leaders — having worked directly for Admiral John S. McCain, U.S. Atlantic Fleet; James E. Preston, Chairman Avon Products, Inc.; Les Wexner, Chairman The Limited, Inc.; multi-billion dollar, Fortune 500 companies; and as Executive Director for Pastor Rod Parsley, Breakthrough Television and World Harvest Church. He conducts worldwide performance workshops and is a leader in professional and personal performance coaching. Dr. Radtke advises ministry and business leaders worldwide, protecting their anointing, equipping and positioning them to be extraordinary leaders producing extraordinary results.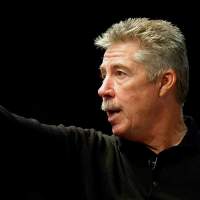 YOU WILL WALK OUT ENGAGED, ENCOURAGED, AND EQUIPPED TO TAKE ON THE CHALLENGES THAT YOU ARE FACING TODAY!